Washington and Oregon fishing reports!
Here you will find periodically updated fishing reports for Columbia River salmon fishing, Cowlitz River, Lewis River, Buoy 10, Columbia river sturgeon fishing, Tillamook Bay fishing, Willamette river spring Chinook fishing, Klickitat River steelhead and many of the other areas we fish!
Columbia River steelhead fishing is action packed fun starting in June when these fish first come in from the ocean!
This is an archived fishing report. For a current fishing report click here!
6-25 2005
Columbia River Steelhead fishing is very good right now and we are also picking up a few Columbia River Summer Chinook! I will be running steelhead trips during the month of July on the Columbia, Kalama and Lewis Rivers.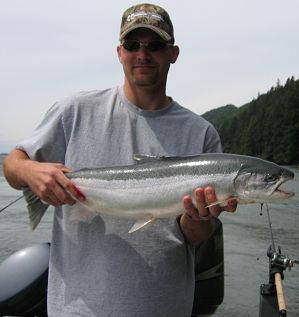 Devon and Angie! Thanks for the great trip and enjoy the steelhead!
6-21 2005
Columbia River Sturgeon fishing should remain hot for the next two weeks! Call me now to book a trip, I still have a few days open.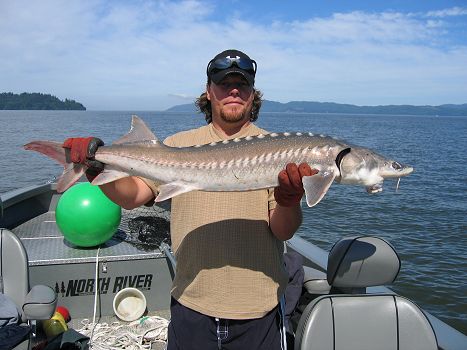 Sturgeon!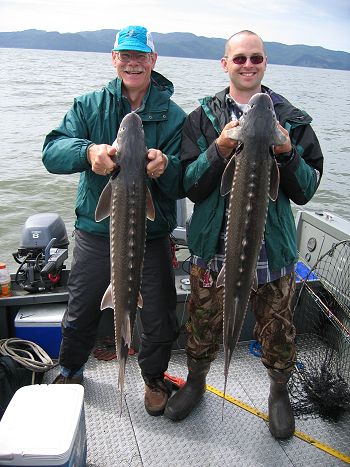 .
Sturgeon!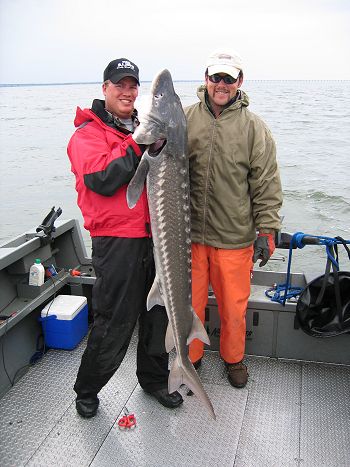 Um ... big sturgeon!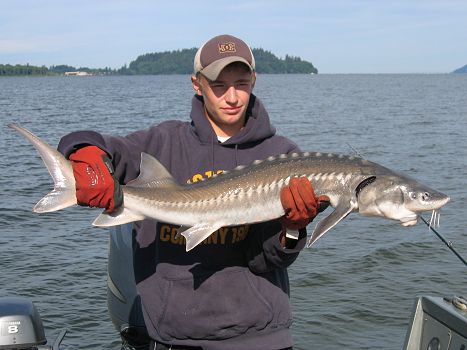 Sturgeon!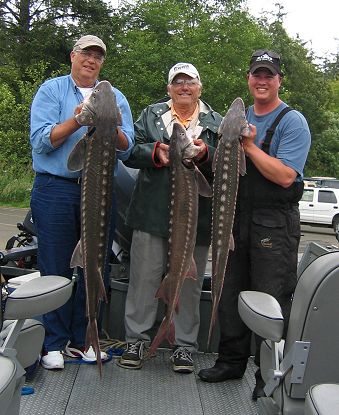 The Brooklyn Kid and the Baton Rouge Terminator put a hurtin' on the sturgeon!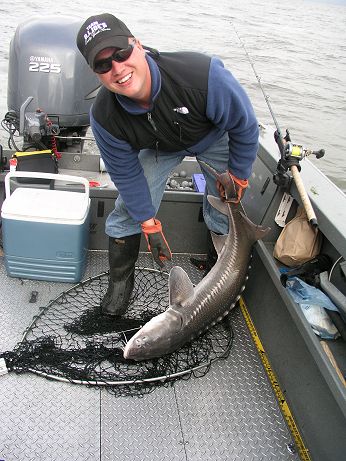 Lovin' every minute of it!!
6-12 2005
Astoria sturgeon fishing is still the best thing going!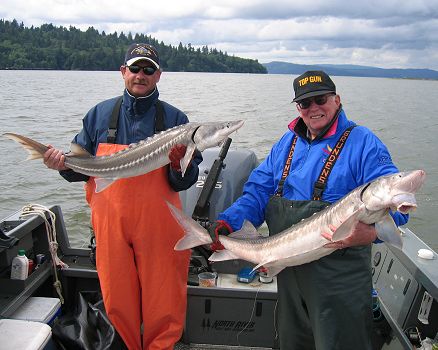 Some nice sturgeon from the last week!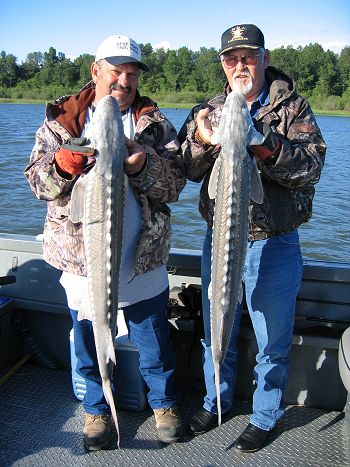 48 inch and 51 inch Columbia River sturgeon!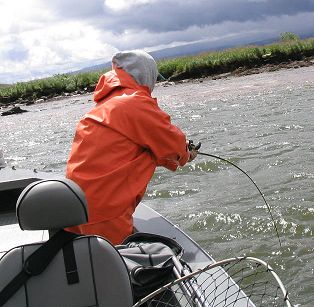 This might be a big one!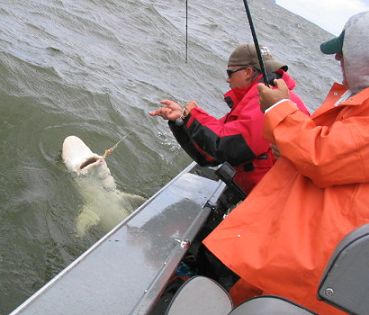 Sure enough ... it's a huge one! An 8 foot sturgeon caught near Astoria.
This bruiser took a half hour to get to the boat!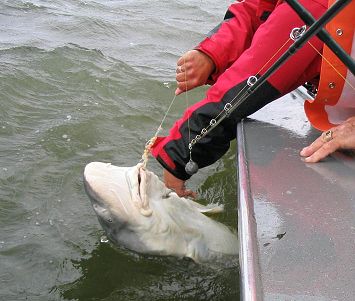 This beast jumped out of the water and made several 100 yard runs!
This is what sturgeon fishing is all about!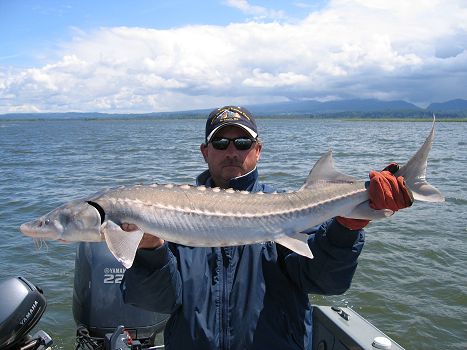 Another nice keeper sized fish!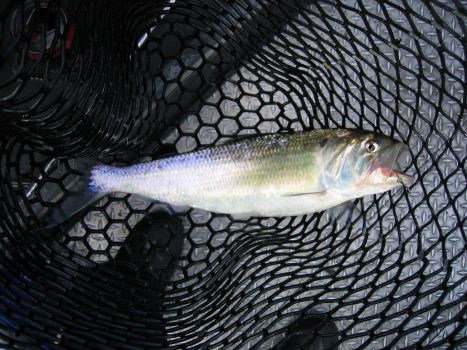 In between all of the Astoria sturgeon fishing we managed to find a day to do some shad fishing below Bonneville Dam. These fish weigh 2-6 pounds and are some of the hardest fighting fish for their size!
It's amazing how these Shad turn into Dungeness Crab in August and September!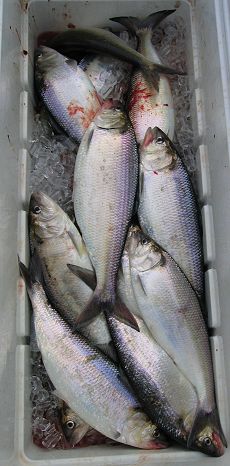 A 150 quart cooler full of Shad! Columbia River Shad fishing is one of the highlights of the year! We caught 4 shad before we could get all of the rods in the water and landed over 60 shad in 3 hours!