This is an archived report. For a current report click here!
3-31 2005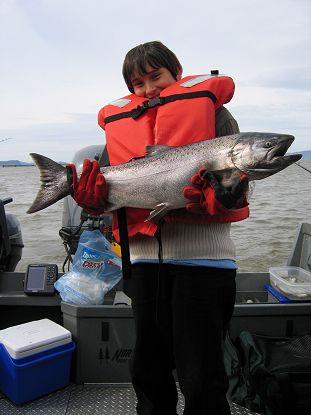 This is Mitchell's first salmon and the biggest fish he has ever caught!
The 4 year old spring Chinook are starting to show in the catch, which means the bulk of the spring salmon run is starting to come into the Columbia River!
3-27 2005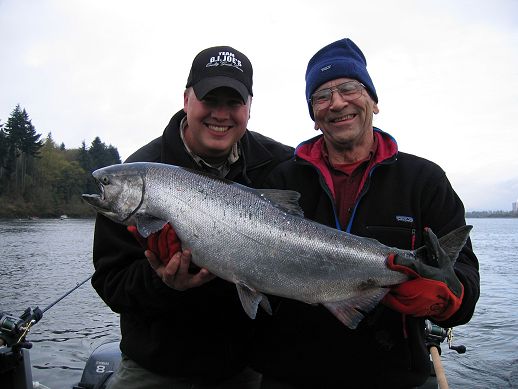 "Padner, what a beaut!!"
Steve and I with a nice 18 pound spring Chinook caught near Longview Washington on the Columbia River. Steve traveled 3000 miles to get a spring salmon and he didn't go home empty handed!
Thanks guys for the great day!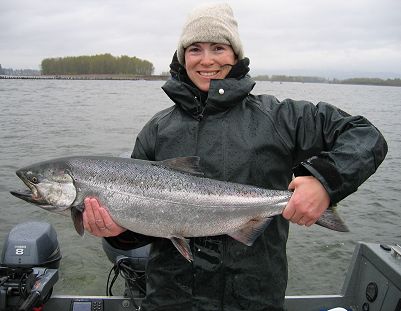 This 15 pound spring Chinook taken near St. Helens, Oregon on the Columbia River couldn't resist a trolled herring!
3-22 2005
Well we had a couple of slow days because of poor weather, but it looks like spring Chinook fishing is picking back up.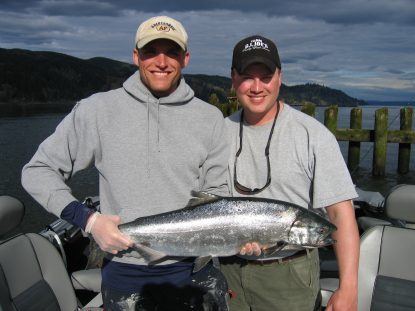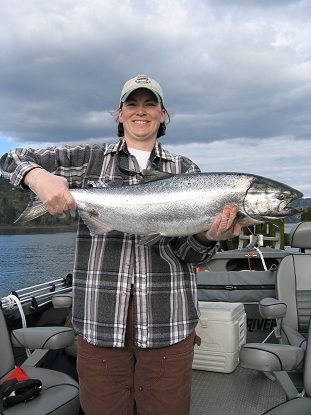 Some keepers today, one wild spring Chinook released and another lost to a sea lion.
March 18 2005
Columbia River spring Chinook fishing is starting to take off! Every day the fishing seems to get a little better.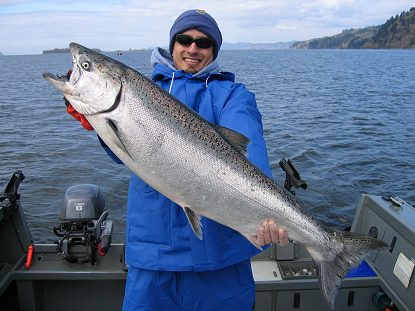 One of the spring Chinook from this week! A 20 pound beauty!
March 10 2005
Oregon coastal streams continue to produce! Wednesday was another blue bird day in the NW contrary to what the weather man predicted. Oh well ... it didn't slow the fishing down any!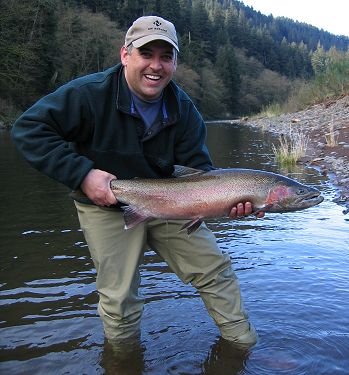 Rich with his first steelhead ever!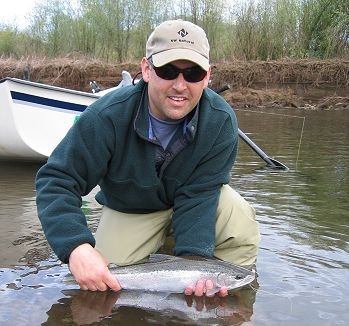 Steelhead? The camera actually malfunctioned ... this was a 15 pound fish! Honest!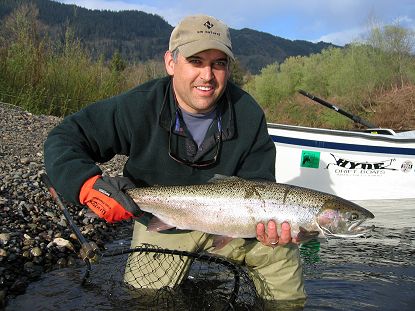 Some quality fish landed and several other hookups made for a fun action packed trip!
March 7 2005
Sunday March 6 saw a great turnout of fishermen and boaters enjoying the sun in the Multnomah Channel. Not alot of action in the Spring Chinook arena on this day. We are still a few weeks out from hot and heavy springer fishing!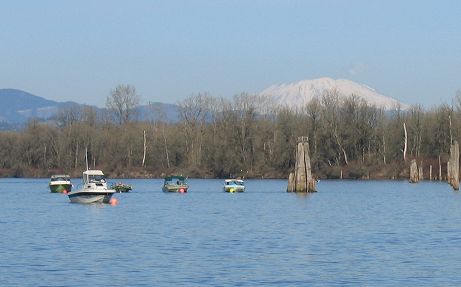 Mt. Saint Helens with a little wisp of steam!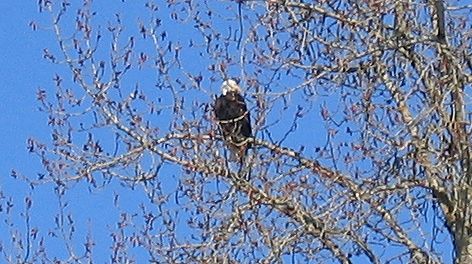 The sport anglers weren't the only fishermen enjoying the sunshine!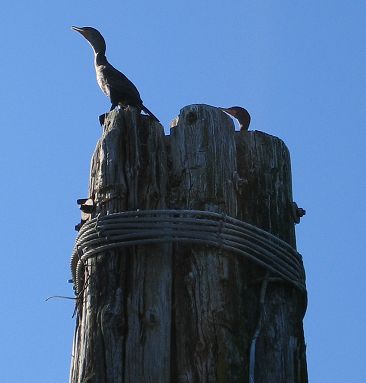 Jan. 19 2005
Spring Chinook fishing is just around the corner and we are forecasted to have another very good year!
Come visit me at the 2005 Portland Sportsman's Show, Feb. 9-13!!
Winter Steelhead continues to be good on the Kalama and Lewis Rivers. The Cowlitz is moody at times but when new pods of fish move in it fishes well. The hatchery fish are here right now and we are starting to see some of the larger Native Steelhead and broodstock hatchery fish. These fish arrive in good numbers from now into March and are the epitome of the Winter steelhead season!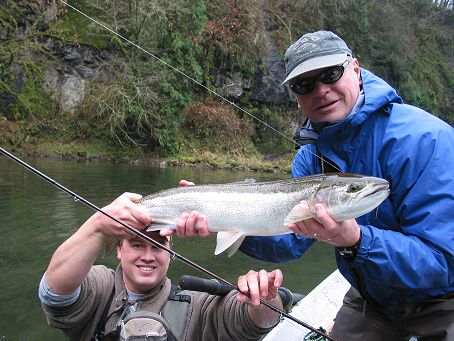 A Kalama River Winter Steelhead taken early this season.