This is an archived report. For a current report click here!
5-4 2005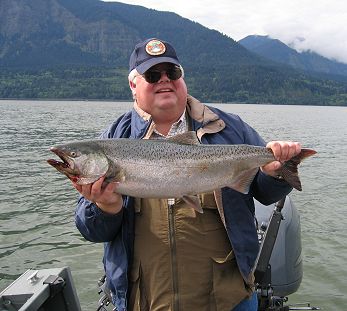 Paul with a nice Wind River spring Chinook taken on a beautiful day in the Columbia River Gorge!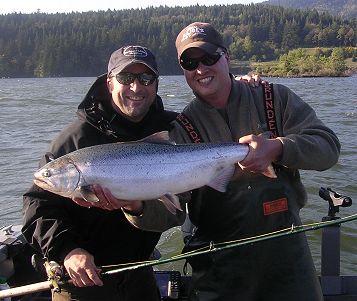 The Blues Brothers go fishing!
The Wind River continues to produce some of the better springer fishing in the NW.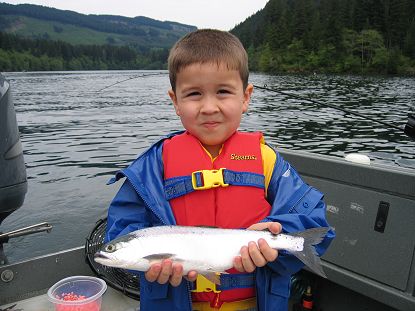 Benjamin with a nice Merwin Kokanee!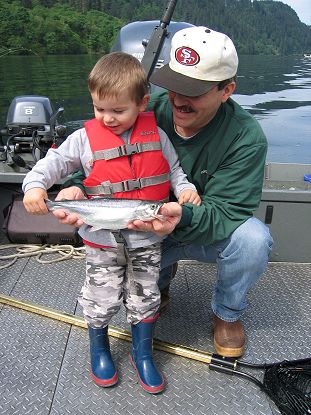 Kalob and John with another Kokanee!
5-9 2005
Well it's Columbia River sturgeon fishing time again!
And if you've got an urgin' for sturgeon ... then you know who to call!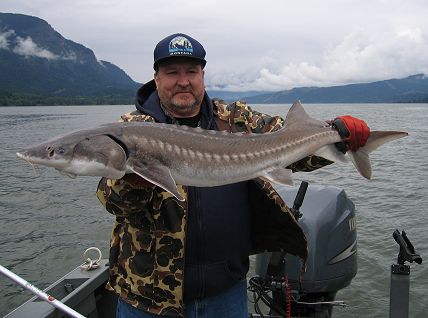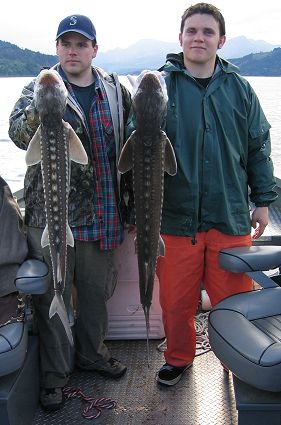 There is nothing more fun than getting into a hot school of Columbia River sturgeon! We couldn't keep all of the rods baited and in the water because the sturgeon bite was so fast and furious! Little shakers, medium sized and large ones, we had our share of all of them! Stan, Jesse, Noah and Randy, thanks for the great trip and enjoy the sturgeon!
5-4 2005
I'm currently running a 2 for 1 Lake Merwin Kokanee fishing special! $300 for 4 anglers! This special will last until mid July.
Limits are the norm at Lake Merwin and Kokanee taste better than any salmon! Kokanee fishing is a great way to introduce kids (and adults) to the world of fishing!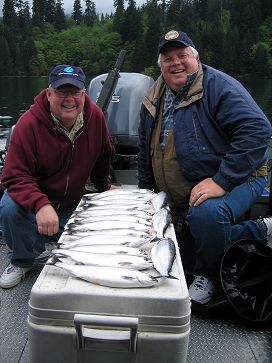 Kokanee fishing at Merwin continues to be very good! Tom and Paul with a couple nice limits!
Rollie and Sharon with two limits of Kokanee along with a few for the guide!