Nehalem Bay Chinook Salmon fishing!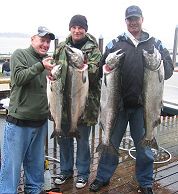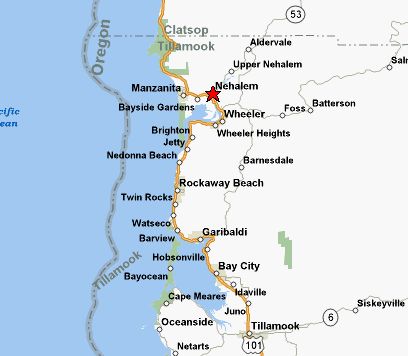 Nehalem Bay is located 30 minutes north of Tillamook Oregon and 45 minutes south of Seaside along Highway 101.
This small bay is one of Oregon's finest fall and summer fishing destinations. Nehalem produces good catches of Chinook Salmon from September through October. Nehalem is also well known for it's great crabbing! This picturesque little bay is one of my favorite spots to fish!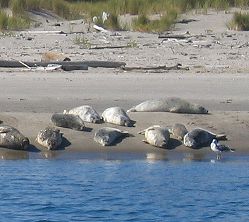 Nehalem Bay Harbor Seals enjoying the sun!
Nehalem Chinook!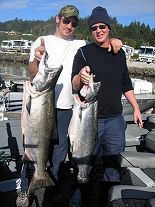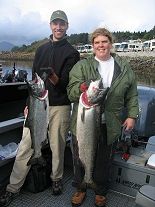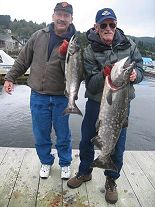 Reports - Seasons - Equipment - Photos - Video
Rates - The Guide - Contact Us - Book a Trip - Why Hire Me?
Oregon and Washington Fishing Guide, Kevin Newell
Email: info@totalfisherman.com
Phone: 503-501-2424