This is an archived report. For a current report click here!
Oct. 19 2004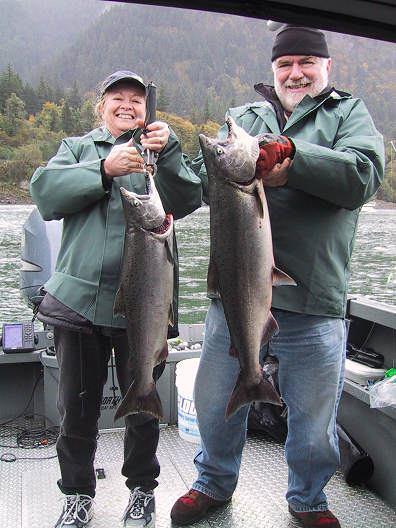 A couple nice Upriver Bright Chinook from below Bonneville Dam on the Columbia River!
Faye and Joel thanks for the great day on the water!
I'm still running Combo. Sturgeon/Salmon trips in the Columbia River Gorge. Some days it's great salmon fishing and decent Sturgeon fishing. Other days it's great Sturgeon fishing with decent Salmon fishing. Some days we have great fishing for both! This exciting fishery should continue for a little while longer!
Oct 10 2004
Sturgeon fishing is great and the salmon action is good in the Columbia River Gorge! Both salmon and sturgeon in the same day!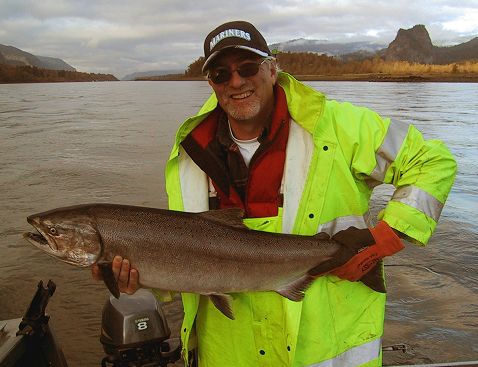 Randy with a nice 19.5 lb. King!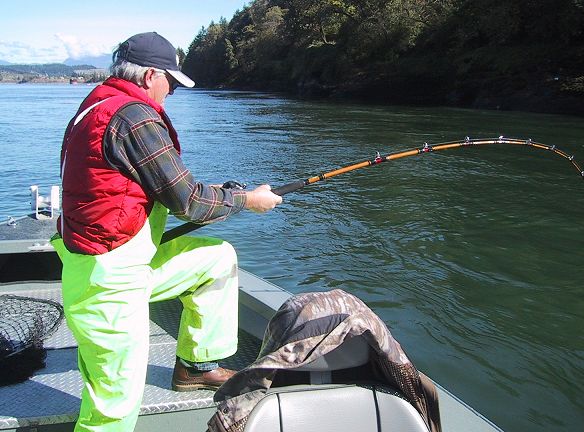 This isn't a salmon!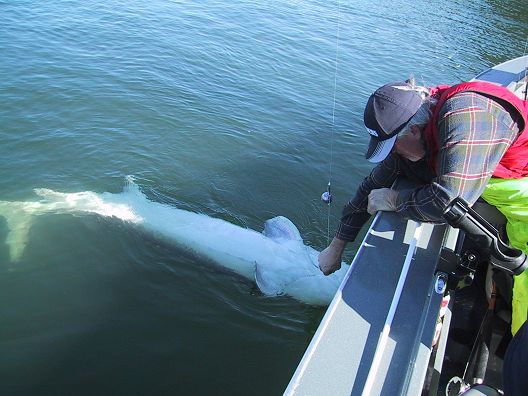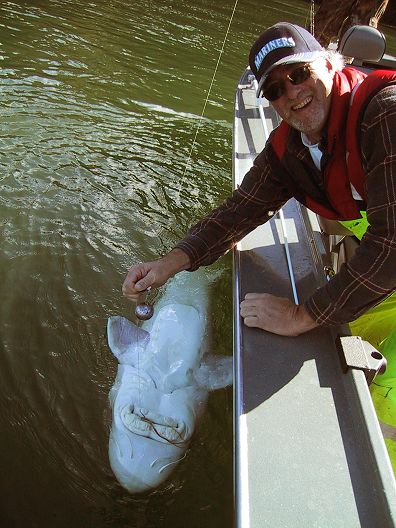 Randy with a 9 foot over-size sturgeon! This fish was incredible! Jumping and deep line pealing runs made for an incredible workout! These fish are amazing!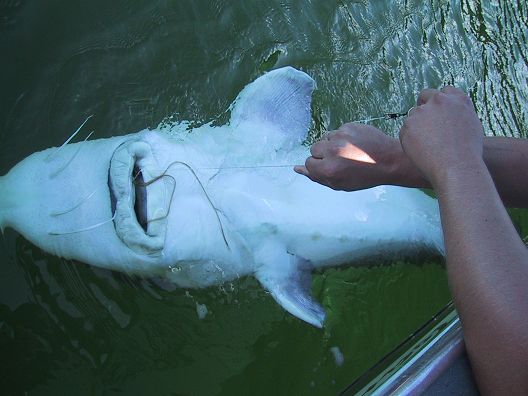 Here is Mr. Bucket Mouth up close!
September 29 2004
They just announced that the Columbia River will stay open for Chinook salmon fishing until the end of the year. Columbia river sturgeon fishing for keepers opens Oct. 1! Fisherman are allowed to retain sturgeon Thursday - Saturday! Combo Sturgeon and Salmon trips are my specialty so call if your interested in this exciting fishery!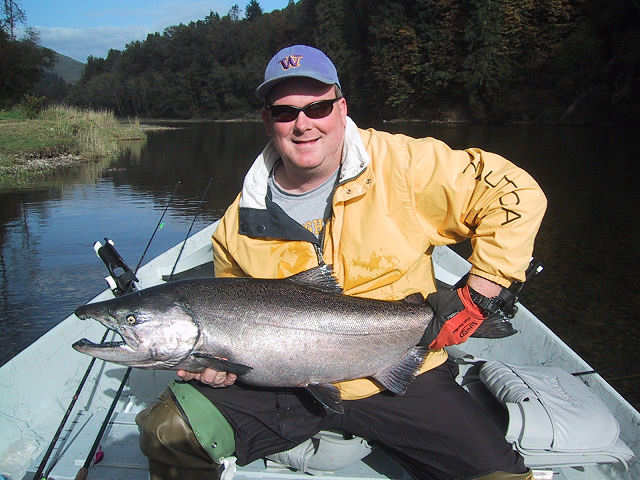 Even though he is a Husky fan we still allowed him in the boat! A 28 pound Lewis River Chinook! This is what Lewis River fishing is all about! Thanks Tim for the fun day! Currently the Lewis River and Kalama River are loaded with fish and will be for the next month. Give me a call I still have some days available!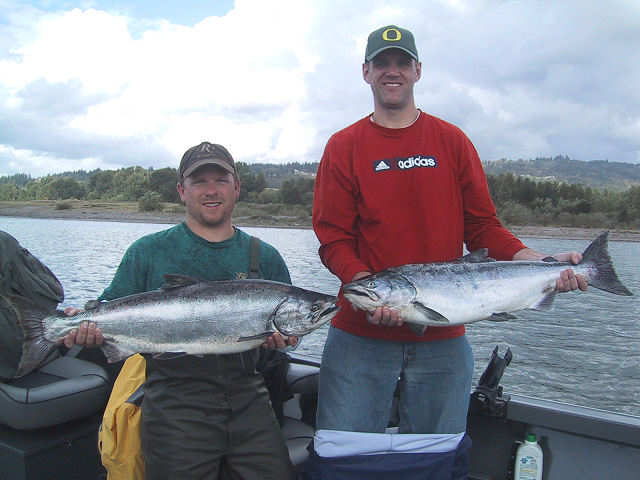 Another nice day of Columbia River salmon fishing. Fishing near Kalama Washington and mixing up our techniques proved successful on this day. Thanks Dane and David for a great day!
September 12 2004
Fishing on the Columbia River near the mouth of the Cowlitz River continues to produce well. Here are some of the pictures from the last week!