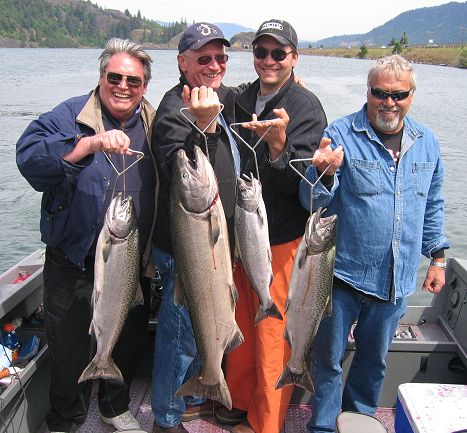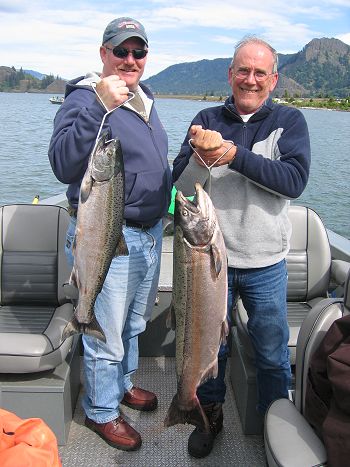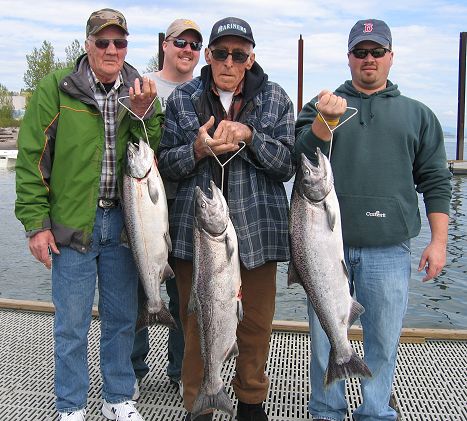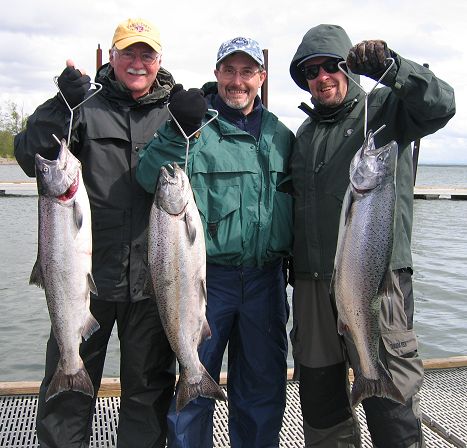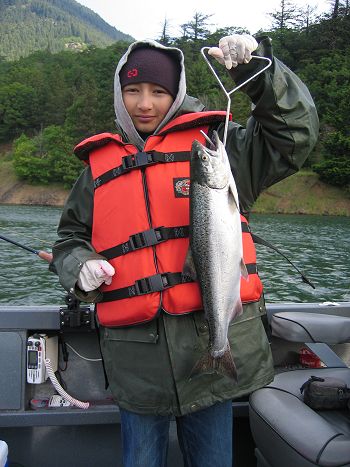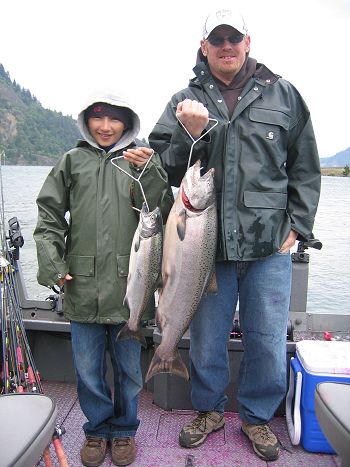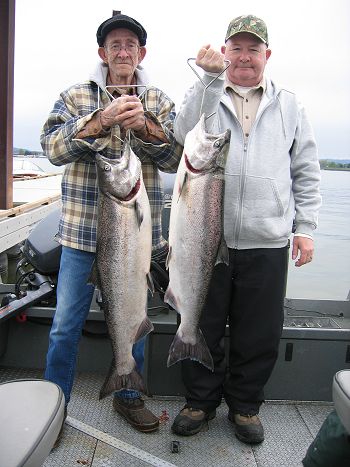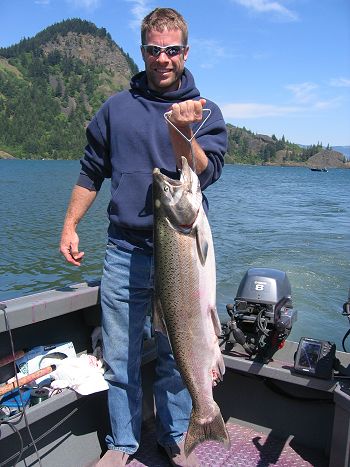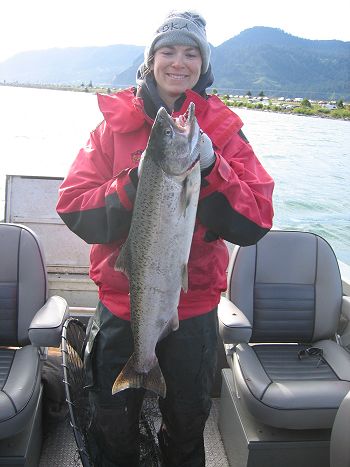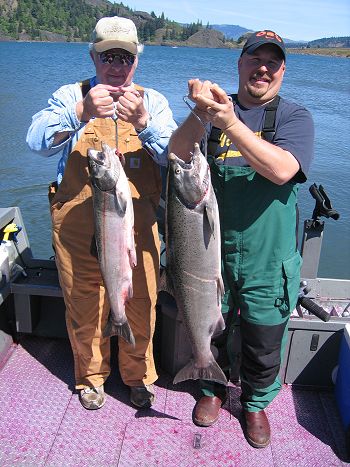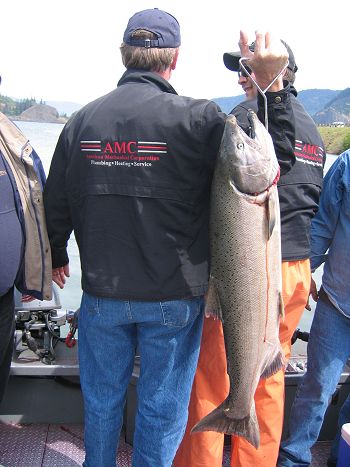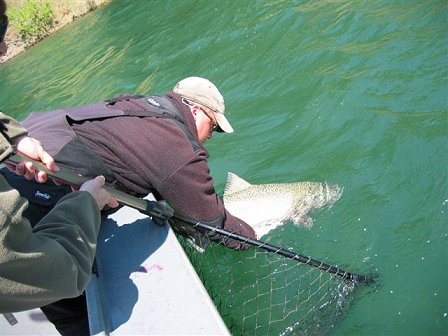 It hurt to let this one go! A VERY VERY small adipose fin marked it as a wild fish which in the spring have to be released. A huge 30 pound spring Chinook courtesy of Bruce Bonsack!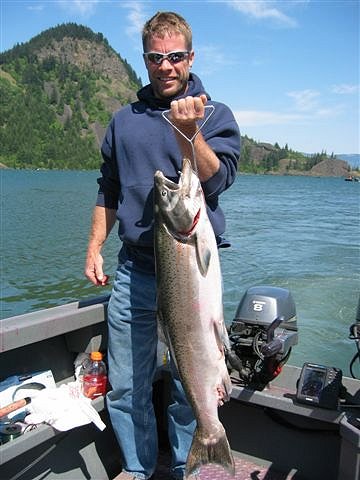 Mark Bonsack with a nice 20 pound spring Chinook!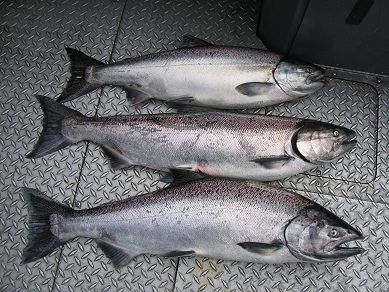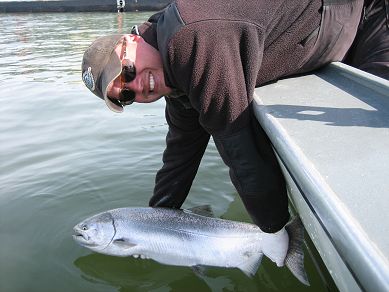 It's that time of year again! Spring Chinook fishing!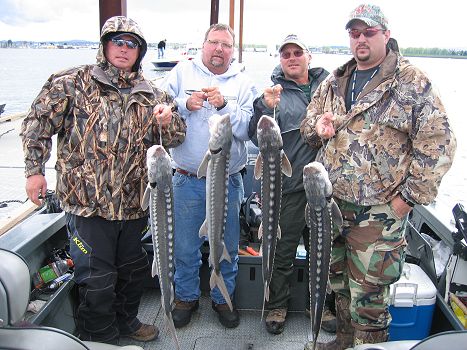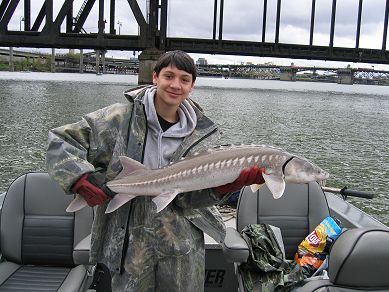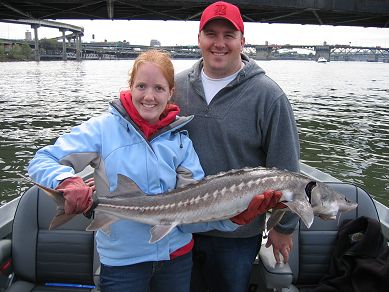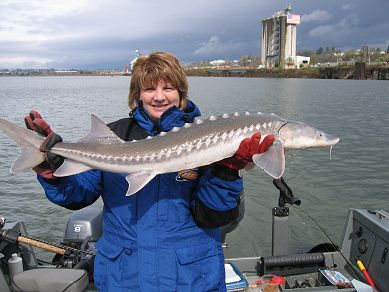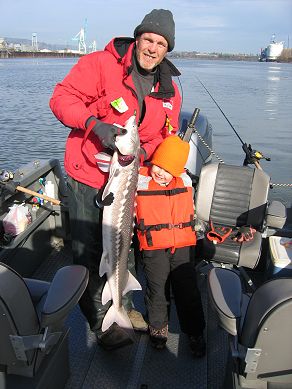 Mike and Thomas Hoke came out from Virginia again to fish with me. An evening Buoy 10 trip produced a 22# Chinook for Thomas the last time. This time it was a 50" fish for Mike, a lot of shakers for Thomas! I love seeing kids catch fish especially sturgeon, they are so fascinated with the way they look!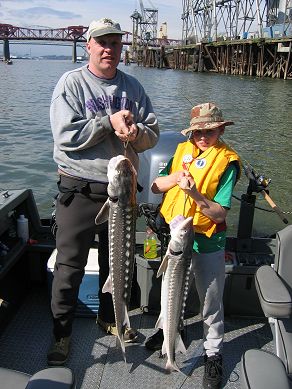 Jim and John Bridgman with some nice keepers! 50" and 45" fish! I met Jim at the Sportsman's Show, he said he wanted to take his son fishing ... possibly a salmon trip. I talked him into sturgeon instead because kids love the constant action and they were glad they did!
"Wild Man" Chris Derga with a 54" keeper! This is Chris' second fish that he has ever caught. The first was a 28# Nehalem Bay Chinook that he caught with me and the second was this really nice keeper. Pretty good luck for your first two fish!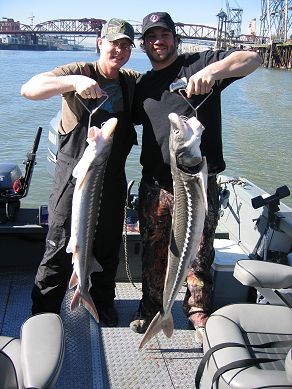 "Bronco Billy" and Chris with their keepers!