Fishing Reports, Tips, Techniques & the latest news!
Tillamook Bay Chinook Salmon fishing!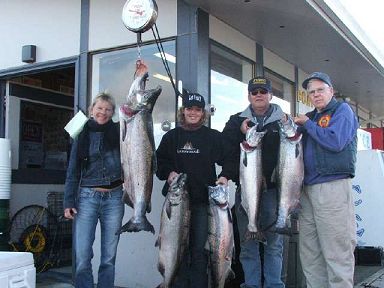 Tillamook is known for it's calm waters and LARGE Chinook Salmon!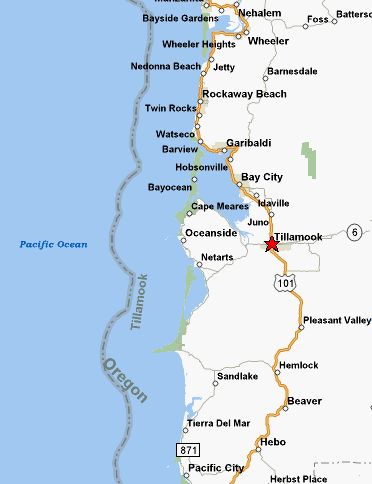 Tillamook Bay is located on Highway 101 on the North Oregon coast. About an hour from Portland, Tillamook Bay has some of the finest fishing of any location on the Oregon coast. Known for it's large trophy salmon, Tillamook is very popular among anglers who travel great distances to fish its waters every fall!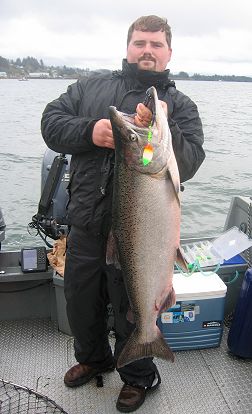 Spinner fishing for huge Chinook is something every angler must experience!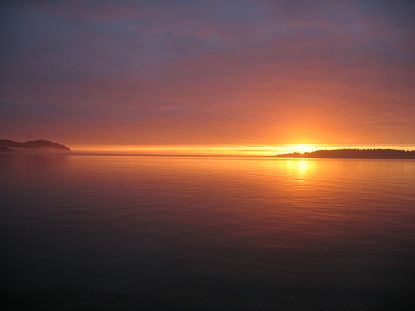 A Tillamook Bay sunset!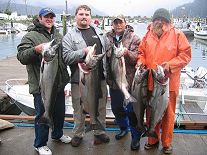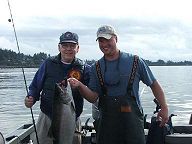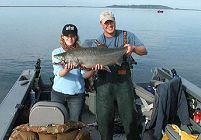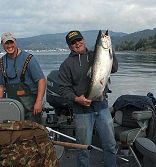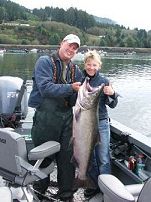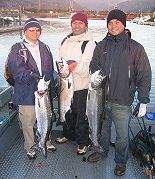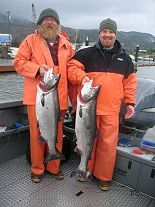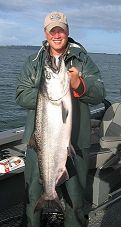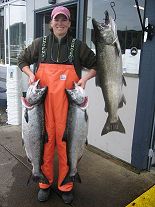 Tillamook Bay fall Chinook Salmon fishing!
Reports - Seasons - Equipment - Photos
Rates - The Guides - Contact Us - Book a Trip - Why Hire Us?
Oregon and Washington Fishing Guides, Kevin Newell & Lacey DeWeert
Email: info@totalfisherman.com
Phone: 503-501-2424