How to tie a Steelhead Yarn Ball or Puff Ball
Posted on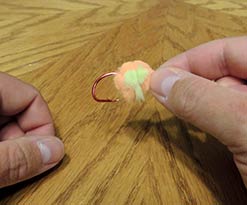 The Steelhead Yarn Ball (Yarnie) or Puff Ball as it is also commonly called, is a great alternative to using Corkies or Birdy Drifters when you're steelhead fishing.
This rig can also be used for salmon and trout.
This demonstration shows you exactly how to tie the special knot used for this rig, as well as how to create the yarn ball itself.