Best Fishing Gift Ideas for 2013 – New Products & Classic Winners
Posted on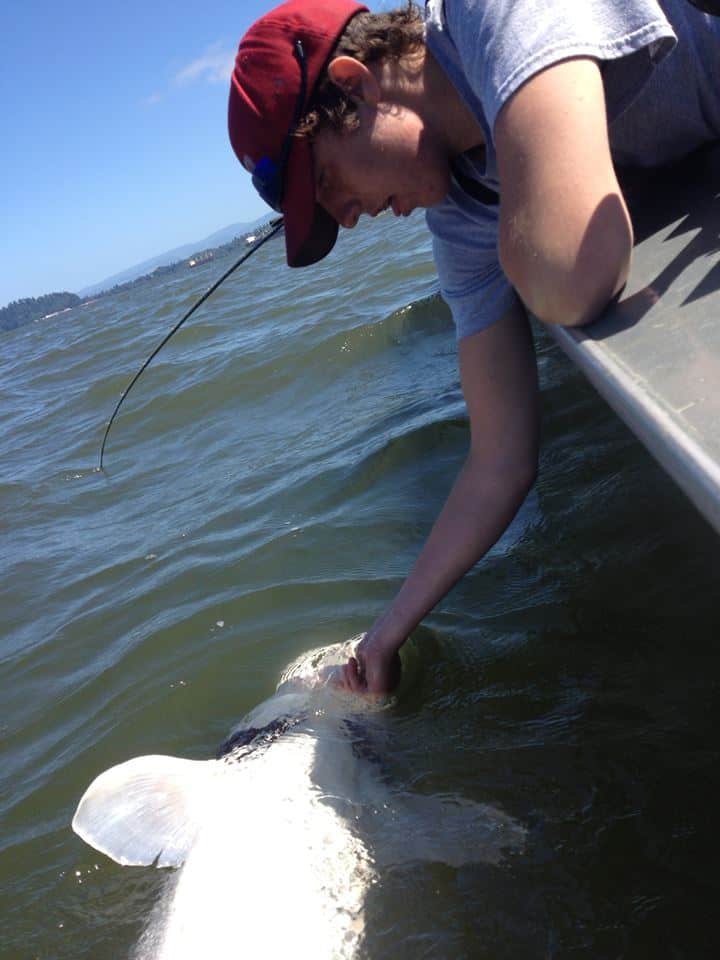 Here is a compilation of the best new fishing products that came out during 2013. This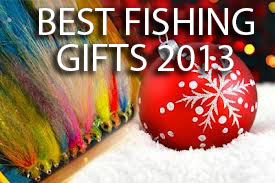 fishing gift list has items that are sure to please everyone from the novice to the most experienced angler!
In addition we've included some unique fishing items that we believe most anglers would love to have but don't typically possess.
It's our hope that this fishing gift list helps you in your search for that perfect Christmas gift for that amazing angler in your life!
Voted Best New Rain Gear 2013

– Shimano's Dryfender 3T Jacket & Bib



Voted Best Fishing Kayak 2013

-Old Town Predator 13 Fishing Kayak

.
PERFORMANCE CRAFTED TRI-HULL LT900 polyethylene delivers incredible durability and strength. Tri-Hull design offers superior stability and tracking.
SLIP RESISTANT EXO-RIDGE DECK Proprietary textured design ensures you and your gear stay dry and secure.
 6 REMOVABLE MOUNTING PLATES Strategically placed high-strength mounts mean no more drilling into your boat hull. Customize with rod holders, fish finders, slide tracks or GPS.
 HUMMINBIRD® TRANSDUCER SCUPPER (PREDATOR 13 ONLY) Designed to support the latest Side Imaging transducer technology, the recessed scupper port provides convenient built-in mounting.
 CENTER CONSOLE WITH MOD POD COVER (PREDATOR 13 ONLY) Mount arrange and customize gear, including paddle leashes, GPS, fish finders and rod holders, open to reveal storage access
Voted Best Fishing Combo

– 13 Fishing Whiteout Ice Fishing Combo
The all new 2013-14 Whiteout Combo features new evolve solo components, a custom evolve blackjack integrated slim seat design and a solid toray carbon blank.
The reel features 6 ball bearings, fat bail, and instant reverse.
Humminbird SmartCast RF35 Wrist Mount Waterproof Fishfinder
Wrist-mounted fishfinder features 1.25-inch high-visibility display with 48 x 32 pixels of resolution
Remote sonar sensor with 150-foot remote operating range and 120-foot depth capability
One-Touch menu navigation easily controls FishID+, depth range, fish alarm, and sensitivity
Waterproof design with Wet Switch technology that saves battery life
Includes dual-channel, waterproof advanced RSS unit with 500 hours of in-water usage time
Voted Best Polarized Fishing Glasses 2013

– Costa "Tuna Alley" Polarized Sunglasses
Tuna Alley offers a large, wrap-around fit to protect against outside glare.
It features front frame vents to alleviate lens fogging, as well as a no-slip interior lining to keep the sunglasses comfortably in place all day.
Nearly indestructible co-molded injected nylon frame construction, sturdy integral hinges and a lifetime warranty against manufacturer's defects.
Tuna Alley is available in tortoise, matte black, white, crystal and the new blackout frame colors.
Available in the full spectrum of patented Costa 580 (TM) lenses. It can also accommodate Costa's Rx sun lenses.
Voted Best Fishsmart Tackle 2013

– G2 Floating Wading Net
The G2 Wading Net floats, has a rubber coated net to protect the fish and prevent hooks from being caught up in it.
The stretch cord with clasp make this net the best of it's kind.
The bright orange EVA flotation material on the handle as well the as the net ring make it highly visible and safe on the fish.
Available in bright orange or pink for the lady anglers.
Voted Best Fishing Vest 2013

– Columbia Sportswear Henry's Fork V Fishing Vest
Updated this season in a new, super-lightweight honeycomb fabric.
This performance fishing vest features the cushioned Columbia Comfort System™ yoke at the back shoulders to evenly distribute weight.
12 finely tuned pockets to hold all your gear.
The Ultimate Line Winding System
A Break-Thru Item For Spooling Line
Zero Line Twist
Extreme Portability
Lifeproof iPhone Cases – Waterproof!
Built-in scratch protector protects touchscreen.
LifeProof's original and proven case technology.
The most comprehensive device protection available.
Completely waterproof, drop proof, dirt proof and snow proof.
Floating Jacket for Lifeproof iPhone Case!
Synthetic molded from soft, buoyant foam, the LifeJacket for the fre iPhone 5 Case preserves the life of your device, no matter how wet it gets
The form-fitting design slips right over your case, and comes off just as quickly
And, even if a trip to Davy Jones Locker isnt a threat, the LifeJacket adds an additional layer of shock protection to your LifeProof Case
Featuring the high-vis bright orange color of a classic life jacket, the LifeProof LifeJacket keeps your phone afloat and in sight.
And, the included lanyard and wrist strap keeps it in hand.
Berkley Gulp Alive Killer Crawler Bait
Hollow core for lifelike feel and incredible action
Still more durable than live nightcrawler
Deadly finesse style and clear water tactic
Especially deadly on Mustad's Slow Death hook
Berkley Gulp Alive Shrimp Scent Spray, 8-Ounce
Attracts fish with smell, holds with taste
Convenient spray bottle
Features shrimp
Comes in 8-ounces
Bottle shoots stream or spray
NorCross HawkEye Handheld Fish Finder
Marine tool is ideal for fishermen
Using an ultra wide, 25 degree sonar beam angle, delivers accurate depth, fish and bottom structure readings from 1.5 to 99.9 feet
Operationable down to zero degrees Fahrenheit; includes a trollable, mountable, and floatable sonar sensor with 35 feet of cable and cable tie-strap
Exceptionally easy to use; simply turn the power on, toss the sonar sensor from the shoreline, bridge, or boat
Fits in the palm of your hand
3M Ultrathon Insect Repellent Hands-Free Lotion
3M Technology allows time released protection for up to 12 Hours
Sponge applicator built in to base of tube allows for quick & easy application and clean hands
Splash & Sweat resistant to ensure consistent protection through all your outdoor activities
Repels deer ticks that may carry Lyme Disease, and mosquitoes that may carry West Nile Virus
Lotion formulation developed for and used by the US Military
 Portable Camp Fish Cleaning Table with Faucet
DIMENSIONS: 45-1/4″L X 23-1/4″W X 33-1/4″H
FOLDED: 45-1/4″L X 23-1/4″W X 2-3/4″
STAINLESS STEEL FAUCET HOOKS TO STANDARD GARDEN HOSE
FLEXIBLE DRAIN HOSE
LOCKING LEGS
Ice Fisherman's Dream! XtremepowerUS 3 Bits(6″, 8″, 12″) 55CC Gas Ice Hole Digger
Engine: 2-stroke,air-cooled
Displacement:55cc
Rated output power:1090W
Overall with Bits Dig up to 3ft Deep
Auger Bit as 6 , 8 & 12inch (Total 2 packages)
Betts Old Salt Premium Cast Net for Catching Bait Fish with Storage Box
1 pound per foot
Includes how to instructions
Utility Storage Box
Energizer 3LED Trailfinder Performance Cap Light (2AAA Batteries Included)
3 Light Modes; White (high-low) and Red for Night Vision
Contoured Above Brim Design does not Obstruct Vision
Swivels 90 degrees to point light where it is needed
Recessed Push Button Switch Prevents Inadvertent Activation
Packed with 2 AAA Energizer MAX Batteries
Angler's Choice Oval Notch Fight Belt – Extra Comfort when reeling in big fish!
Lindy Rigger – Tackle and Leader Storage
Anti-tangle storage system
Holds snells of any length
Unique snell keeper holds snells securely
High Density foam holds hooks in place
Lindy Riggers float!